Gillett, Wisconsin
Mini-Storage-Unit.Com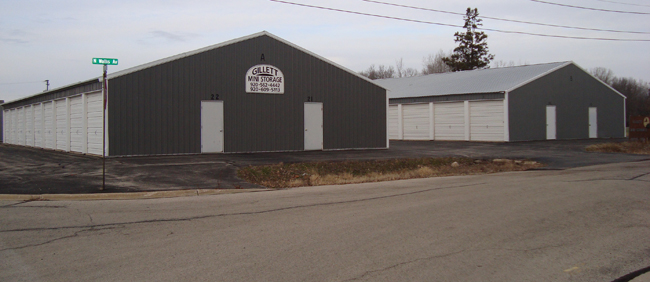 Gillett Mini Storage Unit Location:
145 N Wallis Ave, Gillett, WI 54124
Contact:
Lisa Verhagen (920) 609-5113 or 920-833-1533 - Manager
E-Mail: Lisa Verhagen
Our Mini Storage Units in Gillett are the perfect place for your storage needs. We work closely with you to help you find just the right unit for your personal or business needs. The units in Gillett start at 100 square feet and go all the way up to 240 square feet.

Unit Sizes:
10 x 10 = 100 Square Feet
Ideal for contents of one bedroom apartment, office files, furniture storage.


10 x 12 = 120 Square Feet
Superb for contents of small two bedroom apartment.


10 x 20 = 200 Square Feet
A popular size for contents of approximately 1500 sq. ft. home, vehicle and RV storage.


10 x 22 = 220 Square Feet
Furnishings from a two or three bedroom apartment/home with appliances, many boxes and extras or hold a car or truck.


10 x 24 = 240 Square Feet Furnishings from a three or four bedroom apartment/house with major appliances or can hold a car or truck.
---
© Copyright Mini-Storage-Unit - All Rights Reserved